Keynote Speakers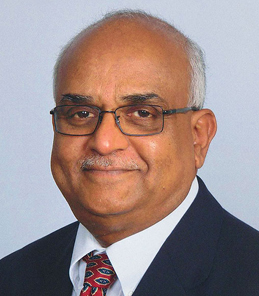 Kancheepuram N. Gunalan, PH.D., P.E., D.GE, F.ASCE
2020 President, American Society of Civil Engineers (ASCE)
---
Kancheepuram N. Gunalan (Guna) is proud to be a civil engineer and is passionate about enhancing the quality of life for communities around the world through this profession and continuously advancing the careers of his fellow civil engineers. Guna is an open book and speaks from his heart. He enjoys learning about and connecting with people from all walks of life and age groups. He has a clear vision for reaching out to younger generations of engineers and is driven to increase the impact of engineering on everyday life. Guna balances efficiently achieving results with an inclusive and democratic leadership style. He strongly believes that an educated society is an enlightened society and that research and lifelong learning are required to progress. He is committed to ethics and ethical behavior in all aspects of life, and was awarded the 2016 ASCE Professional Practice Ethics and Leadership award for his dedication to this topic. He learned more about how to encourage ethical behavior in others by serving as a member of the National Institute of Engineering Ethics.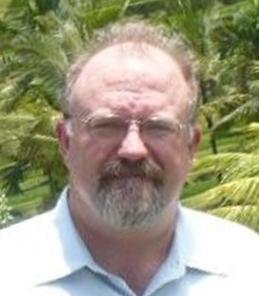 Dr. Dan Walker, PH.D., A.M.ASCE
Associate Director for Multidisciplinary Studies
Center for Technology and Systems Management
Department of Civil and Environmental Engineering
University of Maryland, College Park, USA
---
Dan Walker is the Associate Director of the Center for Technology and Systems Management within the U. of Maryland's Department of Civil and Environmental Engineering. Dan is also President of ClimateMonkeys LLC, a company focusing on developing commercial tools and services within the emerging climate services industry. Prior to his current positions, Dr. Walker was Director and Chief Climate Scientist for the Computer Sciences Corporation (CSC). With a PhD degree in geology from the University of Tennessee, Dr. Walker has been involved with strategic planning and management of state and federal science for nearly 20 years. After occupying early positions with the states of Kentucky and North Carolina, he began his career in national and international science policy in 1996 as a program analyst with the National Academies. During an eleven-year career, Dr. Walker directed nearly 20 studies over a range of topics from coastal and ocean science, water resource management, oil spill impacts and response, to the national security implications of environmental and climate information, eventually being named a National Academies' Scholar in 2006. Dr. Walker then served the White House Office of Science and Technology Policy (OSTP) from 2006 to 2009, completing his tenure at OSTP as Assistant Director for Environment. Dr. Walker has served as a Principal and Co-Chair on various U.S. federal interagency committees and bodies, as well as a U.S. Delegate to the International Panel on Climate Change (IPCC) from 2007 to 2010. Dan also served as Chief of the Climate Assessment and Services Division of NOAA's Climate Program Office, where he managed NOAA's Climate and Societal Interactions Program. Dr. Walker is a frequent speaker at climate and ocean policy meetings and panels, and is an active member of the American Meteorology Society and the American Society of Civil Engineers.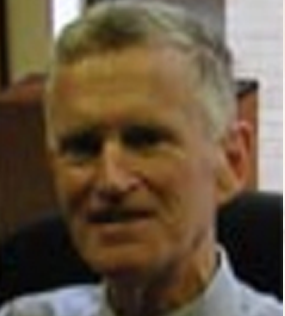 William E. Kelly
Chair of ACECC Technical Committee TC-14: Sustainable Infrastructure
Former Director External Affairs
American Society for Engineering Education (ASEE)
---
William E. Kelly, Ph.D., P.E., retired as director of external affairs at the American Society for Engineering Education (ASEE) in 2015.  Prior to joining ASEE in September of 2007, he was a professor of civil engineering at the Catholic University of America in Washington, D.C. where he also served as dean of the school of engineering from 1996-2001.   He is a past member of the American Society of Civil Engineers (ASCE) Committee on Sustainability (CoS) and has taught sustainability as a practitioner adjunct faculty member at George Mason University.  He is a co-editor of the 2017 ASCE book "Engineering for Sustainable Communities: Principles and Practices." Currently, he chairs a task committee for the American Association of Engineering Societies (AAES) on global sustainability and the ASCE CoS Planning Committee on Global Sustainability both focused on implementation of the United Nations Sustainability Goals. He is a member of the WFEO UN Relations Committee (WURC) and chairs the Asian Civil Engineering Coordination Council (ACECC) Committee on Sustainable Infrastructure.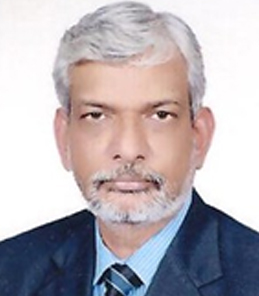 Mr. Abdul Qadeer
Former Vice President/Head  NESPAK Islamabad
---
Mr. Abdul Qadeer recently retired as Vice President/Head  NESPAK Islamabad Office. He had done B.Sc. Civil Engineering from University of Engineering and Technology, Lahore (Taxila Campus) in 1983. He has done Professional Diploma in 'Quality Management (Post Graduate Level)' from NUST in collaboration with PIQC – 2002 and short-term course on 'Project Management in Organizations' from NUST in collaboration with Matrix - 2001. One month training on 'Project Cycle' organized by PPMI, P&D Division, GoP.
He started his early career with National Construction Limited (NCL) as a Project Team Lead in 1983. Joined NESPAK in July 1988 and elevated as Vice President. Designated as Regional Manager & Head Islamabad since November 2010. Assuming the role of "The Engineer" for all Projects of NESPAK Islamabad under FIDIC Construction Contracts since 2011.  
Mr. Abdul Qadeer has versatile experience of more than 37 years, expanded over the era for project feasibility, proposals, contracts, project management and construction management for handling buildings as well as infrastructure development projects. He has worked on numerous projects of national importance in public & private sectors as well as number of defense projects.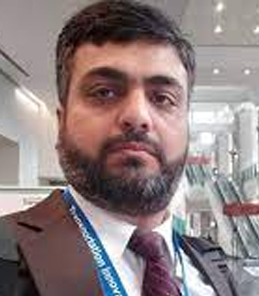 Dr. Farrukh Arif
Associate Professor
Department of Civil Engineering, NED University
---
Dr. Farrukh Arif, Associate Professor, is an educationist and a researcher working at Department of Civil engineering, NED University of Engineering and Technology. Dr. Farrukh's areas of research interests include; automation, infrastructure management, sustainability, energy efficiency, Risk Analysis and Management, Virtual Reality, Building Information Modeling, legal affairs and dispute resolution in construction, intelligent transportation systems, construction cost analysis, heavy construction. Dr. Arif has more than fifty publications including journal papers (15), conference proceedings publications (27), edited proceedings (3) and funded research project reports (5). His current research works are focused on technology adoption in engineering such as; smart construction progress monitoring, energy efficiency, virtual and augmented reality. Dr. Arif is currently working on different projects worth Rs. 8 million as PI. He has also been honored with 11 honors and awards nationally and internationally by HEC, IEP, ASCE, AACE FIU etc. Dr. Arif has worked on funded research and development projects as PI and Co-PI amounting to more than 50 million PKR.