Dr. Naveed Anwar
Vice President of Knowledge Transfer, AIT, Thailand
---
A Pakistani-born structural engineer and academician, currently working as Vice President of Knowledge Transfer, and as an Affiliated Faculty in Structural Engineering at School of Engineering and Technology of Asian Institute of Technology, (AIT) in Thailand. In over 40 years of professional engagement, Dr. Anwar has the unique opportunity to work in a very broad spectrum of the Civil/Structural Engineering knowledge cycle, in teaching of graduate programs, post graduate research supervision, publications, development of software tools and technologies for application, training and capacity building of professional engineers, and direct engagement in hundreds of international projects, all of which feeding back into the teaching, research and development. All of this is done in a truly international setting, spanning over twenty countries, under the umbrella of one the top international universities in the world.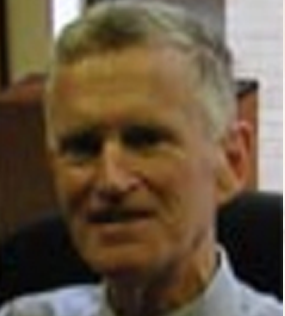 William E. Kelly
Chair of ACECC Technical Committee TC-14: Sustainable Infrastructure
Former Director External Affairs
American Society for Engineering Education (ASEE)
---
William E. Kelly, Ph.D., P.E., retired as director of external affairs at the American Society for Engineering Education (ASEE) in 2015.  Prior to joining ASEE in September of 2007, he was a professor of civil engineering at the Catholic University of America in Washington, D.C. where he also served as dean of the school of engineering from 1996-2001.   He is a past member of the American Society of Civil Engineers (ASCE) Committee on Sustainability (CoS) and has taught sustainability as a practitioner adjunct faculty member at George Mason University.  He is a co-editor of the 2017 ASCE book "Engineering for Sustainable Communities: Principles and Practices." Currently, he chairs a task committee for the American Association of Engineering Societies (AAES) on global sustainability and the ASCE CoS Planning Committee on Global Sustainability both focused on implementation of the United Nations Sustainability Goals. He is a member of the WFEO UN Relations Committee (WURC) and chairs the Asian Civil Engineering Coordination Council (ACECC) Committee on Sustainable Infrastructure.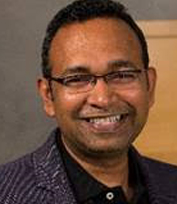 Dr. M. Shahria Alam
Professor, Applied Laboratory for Advanced Materials & Structures (ALAMS), The University of British Columbia (UBC), British Columbia, Canada
---
Dr. Shahria Alam is a Professor and Tier-1 Principal's Research Chair in Resilient & Green Infrastructure in the School of Engineering at the University of British Columbia. He is the Director of the Green Construction Research & Training Center (GCRTC) at UBC. Dr. Alam is the Chair of the Engineering Mechanics and Materials Division of the Canadian Society for Civil Engineering (CSCE). He received his PhD from Western University in 2008. He has published over 300 peer-reviewed articles and is the recipient of many national and international awards including three best paper awards, and last year's EGBC Sustainability Award 2021. Dr. Alam is the editorial board member of ASCE's Journal of Bridge Engineering and Journal of Materials in Civil Engineering.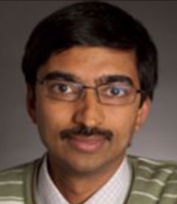 Dr. Vivek Bindiganavile
Associate Professor,
DStructural Engineering, Faculty of Engineering - Civil and Environmental Engineering
---
Dr. Vivek Bindiganavile is currentl working as an Associate Professor at  Department of Civil and Environmental Engineering, University of Alberta, Edmonton, Alberta, Canada. His research activities have spanned two broad categories: a) Understanding the fracture mechanics of brittle-matrix composites and, b) Rehabilitation of existing infrastructure. In the first category, his research has been on the fracture mechanics of fiber reinforced gypsum and concrete, where he focused on both the test method and the material characterization. Dr. Vivek configured an instrumented drop-weight impact machine to study Mode and crack propagation in FRC, and examined the influence of fibres (material, geometry) in crack growth under impact. Dr. Vivek's research on size effects under impact is among the first on plain concrete and the first known work on FRC. Until three years ago, while at USG (industry), he focused on the mechanisms of failure in gypsum wall-boards, and the proposals have lead to a reduction in board weight. 
Abdul Aziz
Director Operations, Sindh Infrastructure Development Company
---
Have completed his Bachelors from Mehran University, Masters from the Edinburgh University, United Kingdom and Short course on Intelligent Transport System (ITS) from University of Tokyo, Japan Various E- courses from World bank and European Banks. He served as Director Technical for PPP Projects in Govt. of Sindh and also as Director Bus Operations/ ITS in Sindh Mass Transit Authority, Govt of Sindh. Presently, working as Senior Manager Bus Ops / ITS (Leading the operations) Green line BRTS. Working on Mass Transit Systems of Pakistan since 2013. Remained Focal person to International Donor Agencies i.e., World Bank and Asian Development Bank. Lastly, represented Govt of Pakistan in Japan and Sweden on Government Projects.